For New or Renewed Members of El Paso Health
Join one of our upcoming wellness classes and receive a free Stay Safe Kit! You have 60 days from the day of enrollment to register for the class and receive your pandemic kit. This healthy reward is one per household per enrollment period. Call us at 915-532-3778 if you have questions.
Restrictions and limitations may apply.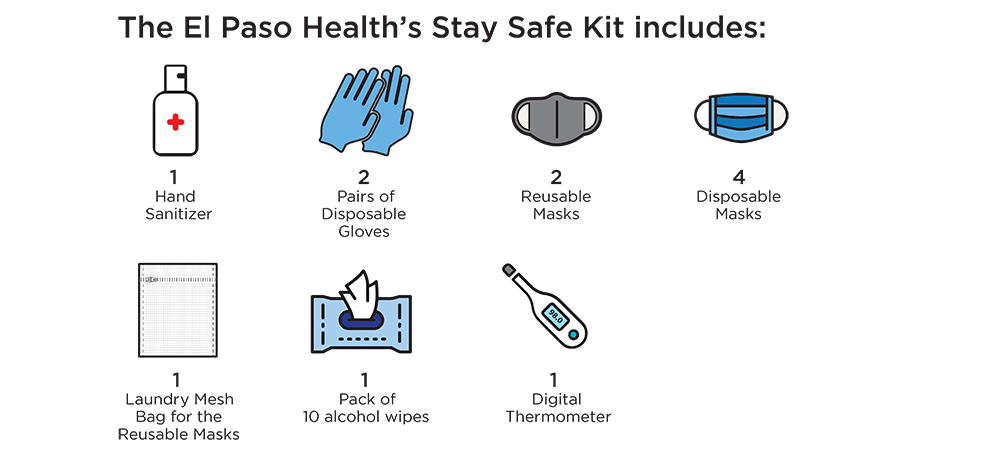 Register Today
---
Member Name