Behavioral Health Services and Mental Health Parity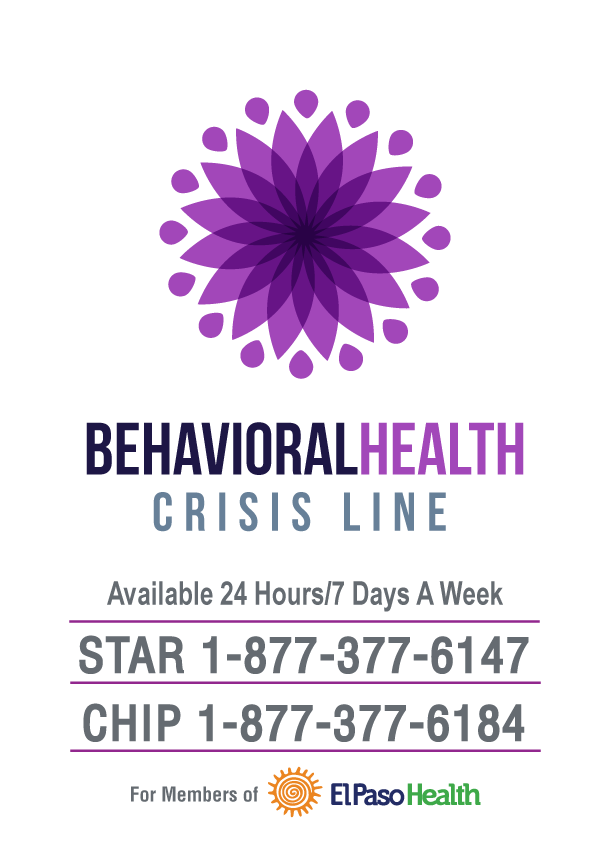 Behavioral Health Services
Sometimes you might need help with a personal or family problem. You can get behavioral health or substance abuse help when you need it. Behavioral Health Services are very private so you do not need the permission of your Primary Care Provider to get these services.
The crisis line is open 24 hours a day, 7 days a week. A qualified and trained person, fluent in both English and Spanish, will be there to help you. Interpreter services are available if you need them. If you have an emergency or you need help, please call our crisis line toll-free.
Mental Health Parity
The Mental Health Parity and Addiction Equity Act of 2008 (MHPAEA) is a federal law that makes health insurance companies offer mental health and substance use disorders services as provided for medical services. El Paso Health follows the MHPAEA. We make sure that requirements for mental health services are the same or less than medical services. If you need help, call us at 915-532-3778 or toll free at 1-877-532-3778.