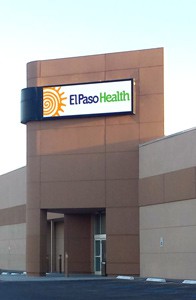 El Paso Health is a TX licensed health maintenance organization (HMO) established by the El Paso County Hospital District to enter into contract with HHSC for the purpose of improving access to medical care for STAR, CHIP and CHIP Perinatal recipients in El Paso and Hudspeth Counties.
In addition, we manage a number of programs for the El Paso County Hospital District.
Our business hours are Monday through Friday from 8AM to 5PM Mountain Standard Time. Please feel free to contact us at 915-532-3778 or toll free at 1-877-532-3778.
Vision
We will be the region's trusted community health plan.
Mission
To build relationships with our Members, Providers, and Partners that strengthen the delivery of healthcare in our community and promotes access to quality healthcare for children, families, and individuals.